THERE IS NO FORMAL HOMEWORK FOR THE HALF-TERM HOLIDAYS
Thinking Day /Founders Day
To celebrate this special day on Friday 22nd February, all members of the Scout Association & Girlguiding UK are allowed to wear their uniforms to school on Monday 25th February. .
English Homework

Due in Weds 13th February 2019

It's competition time! It's super simple. Following on from last week's homework…. We would really like to enter the BBC Radio 2 '500 word story' competition. All entrants must write an original story, no more than 500 words in length. It can be about ANYTHING you want - space-ships, grannies, insects, microwaves. The list is endless!

Stories are judged anonymously, without regard to grammar, punctuation or spelling. The competition culminates in a broadcast extravaganza of live music and sensational story-telling every summer, at a special venue. Past venues have included The Globe and The Tower of London.

We would like entries to be typed and then saved onto our class padlet boards (see link below) so we teachers can then submit them online before the deadline. If you don't have a computer – you can just write your story in your H/W Book or on lined paper.

Class 10: https://padlet.com/Cathedral10/e6t2q5i604ts
Star of the week
Congratulations to Joseph for being awarded the star of the week certificate this week.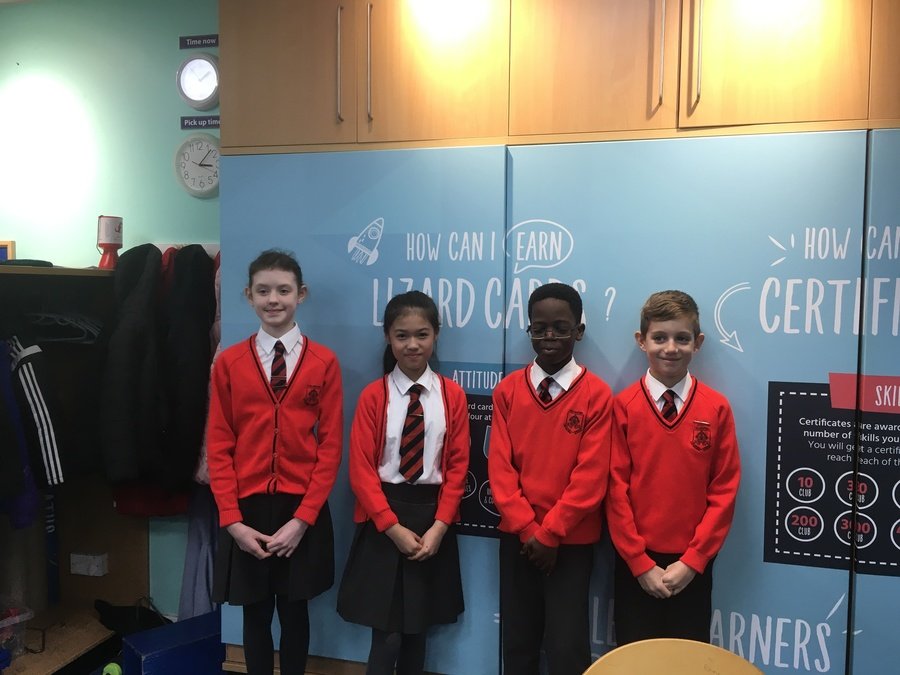 On Wednesday 5th December 2018, four talented mathematicians in year 6 were selected to go the semi-final of the maths competition at Explore Learning and were given three challenges to complete in 55 minutes.
The team of George, Annabel, Joely and Francis worked well as a team, sharing their ideas of the brainteasing questions. The challenge was to find a way that a number is made by adding together the numbers on the fold of the number line (1-200).
Francis said," It was brilliant to think deeply about the questions and to work with an excellent team."
Joely said," It was an amazing experience to make it to the semi-finals."
Annabel said," It was great that we got to take part of the event."
Finally, George said," It was fun and exciting to get a feel of what secondary maths equations are like."
Planners
Just a quick reminder that planners should be signed by the child's guardian, it is good preparation for when they go to secondary school. Planners should be used by the children for various reasons such as recording homework and reading, extra-curricular clubs they attend and any other information they deem to be relevant.
Times table rockstars (TTR) and Read Theory
TTR is fantastic for the children recalling their multiplication and division skills. If these skills are cemented then it will help with their overall maths. I will regularly be setting 'Battle of the Bands' competitions e.g. girls vs boys, Year 5 vs Year 6 etc.
Read Theory is a website we have recently introduced. It is a website to assist with their reading comprehension and we are already seeing the benefits with the pupils using it.
Bookopoly
Mrs Peters and I have created a 'Bookopoly' board to encourage reading. Each child will have a 'playing piece', and their aim is to read their way through the challenges. Once they have completed three challenges they will be rewarded a raffle ticket to put into a jar. From then on, for every two challenges they complete they will be able to put in one raffle ticket. The raffle will take place during the last week of term before the Christmas break. I am regularly adding to our class library however, if you have any old children's books at home that you would like to donate or loan us until the end of the year that would be appreciated. Thank you.