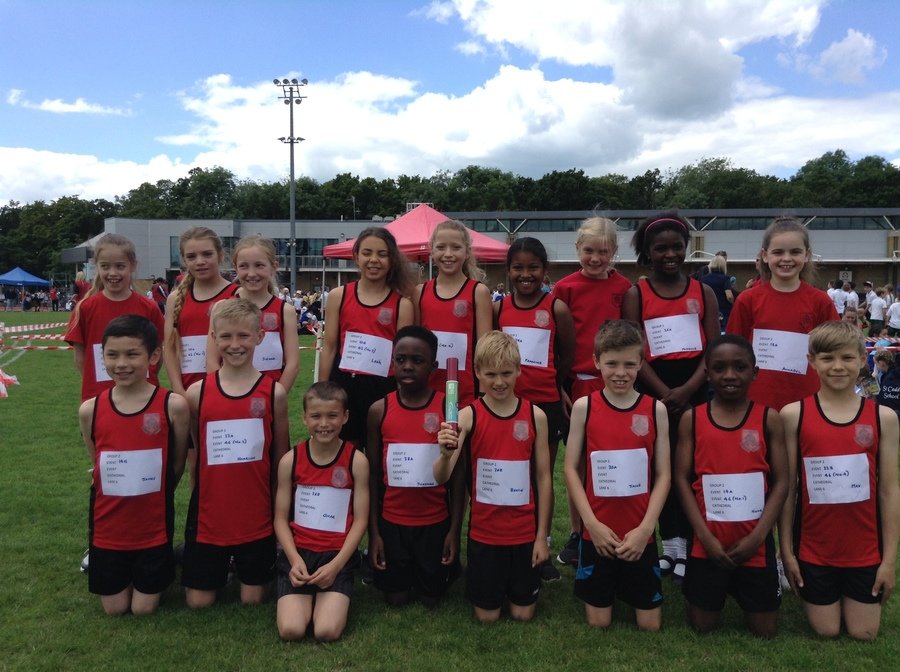 Fantastic Fourth at District Sports
The Cathedral School athletics team earned a creditable fourth place in Group 2 at the District Sports Championship at Melbourne Athletics Stadium on Friday.
The Despite not having a single winner on the track, the team scored consistently with seven runners-up place and one third place. The second places went to Daisy and Jake in the 600m races and Tabitha, Leah, Jeremiah, Francine and Sienna in the sprints, while Max came third. Both relay teams, which featured six runners from Year 5 in total, also performed excellently to take fourth-place finishes. The rest of the team were Annabel, Savannah, Harrison, James, Jacob, Bertie, Michelle, Rosie, Oscar and Bella.
Earlier in the week, Harrison and Tabitha had won their long jump events, while William was second in throwing and James third in the high jump. Mille and Annie also picked up vital points in the girl's high jump and throwing.
Harrison said, "I was nervous at the long jump because there were a lot of good competitors in my group but I managed to get the furthest."
Michelle added, "I had never done anything like this before. Even though it was so competitive, I tried my best to represent Cathedral School."
"It was a very active afternoon. It was a good result and shows that we are a good school," said Sienna.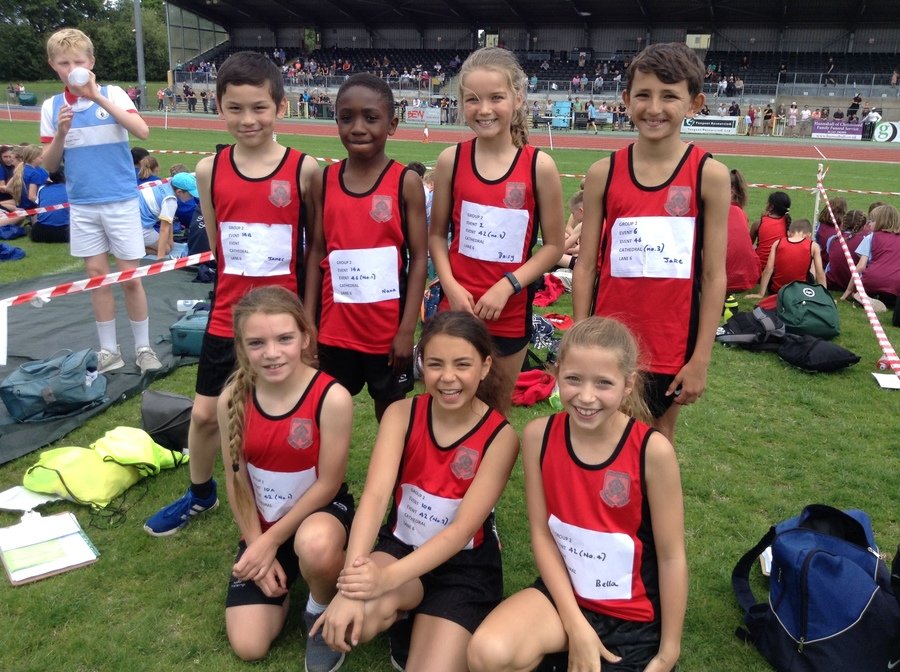 Six Stars shine in Fitness Threes
On Tuesday 26th March, six children from Year three went to Melbourne Athletics Stadium to take part in the first ever "Fitness Threes" event.
The children enjoyed going round a series of running and jumping events, and they were encouraged to stop and check their pulse rates to see what impact the exercise was having on their bodies.
Following a relay finale, we are proud to say our team came 14th. Well done to Oliver B, Oliver M, Harrison, Lily-Rose, Bella and Sophie W.
Second-placed Superstars in Year 4
On Tuesday, Year 4 went to Chelmsford Sports and Athletics centre to take part in 'Superstars'. This was an opportunity to compete against other schools in a variety of sporting activities.
The children all worked extremely hard and tried really hard in all the events, respecting the officials and fellow competitors throughput. In our event, we came second as a team behind Writtle Juniors but Jacob and Rosie were both the highest-scoring individuals.
The Superstars event took place over 3 days with 2000 primary school children taking part. We are pleased to say that out of the 42 schools that took part, we came a very respectable 8th place overall.
Logan said, "The best thing for me was that we had the first-placed boy and first-placed girl and came second on the day."
Arabella added that she enjoyed making friends from different schools, Lyana loved running and Lara and Elianna said that they liked absolutely everything!
Runners-up finish at Sports Hall Athletics
Twenty-five members of Upper School represented us at The District Sports Hall Athletics championships on Wednesday, 10th January.
The children were in a group with five other school and finished second overall on 192 points, behind winner Moulsham (222 points). Highlights included victories for William in the soft javelin, our Boys 2x2 lap relay team, our Girls 6-lap relay team and both of our 4x1 lap relay teams.
We are now waiting to find out if we are one of the best-placed runners-up and can qualified for the final later this month.
Arabella, who competed in standing long jump, obstacle race and speed bounce, said: "I loved the speed bounce because I had really good support from my team, cheering me on."
Maiya, who competed in the standing long jump and obstacle race, added: "The best bit was cheering everybody on. I felt really happy at the end because I thought we all did really well."