Online Safety
At The Cathedral Primary school we believe in the power of technology to enhance children's learning and are aware of the significant role that the online world plays in the lives of our pupils. In school, we have regular 'online safety' lessons to remind children of the importance of keeping themselves safe online and to support them in becoming confident, responsible and safe users of technology available to them.
Have a Conversation
Here are some tips on how to support you child with online safety at home using these conversation starters
Talk to your child about their favourite websites. Starting a conversation on a positive foot can lead nicely into a chat about online safety.

If your child loves to use social networking sites, teach them about protecting their personal information by thinking about what they are sharing and who they are sharing it with. Show them how to use privacy settings, and how to block and report – and advise them to only accept friend requests from people they know in real life.

Remind your child that showing respect for others online is just as important as showing it offline. Encourage them to think before they post and encourage them to show positive behaviour online.

There are lots of ways you can advise your child about cyberbullying, if they are worried remind them to save the evidence and to always tell an adult they trust if something upsets them online.

There are ways in which you can help to prevent your child from seeing inappropriate content online. Have you considered parental controls and filtering in your home and also on your children's portable internet enabled devices?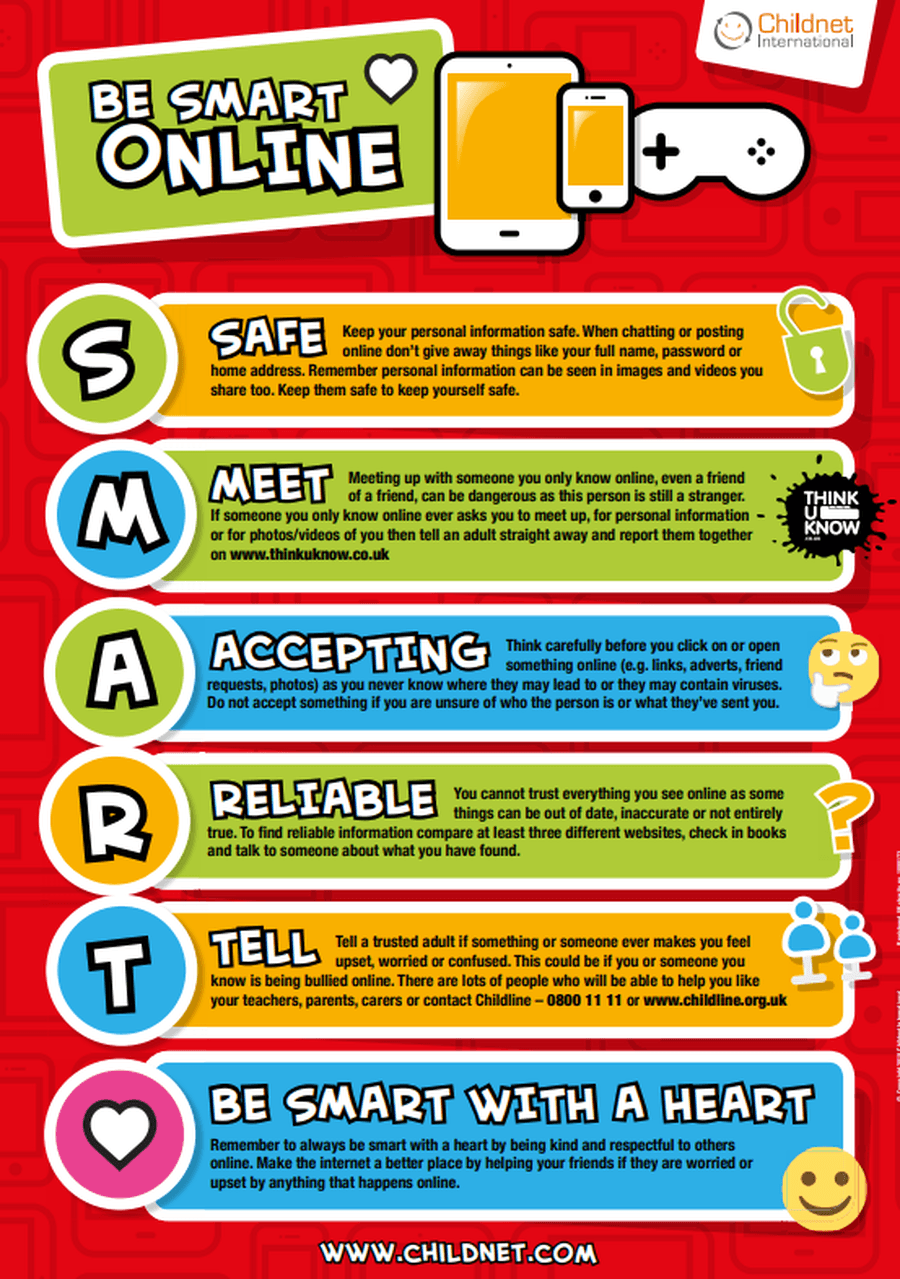 Useful websites to support with online safety at home
Remote Education
10 Top Tips for Children
Playstation 5
Parent Guide
The App Store Parent Guide
Remote Education
10 Top Tips for Parents
Xbox Series X/S
Parent Guide