Battling performance by our swimmers at new pool
The Cathedral School swimming team took part in the first-ever Primary School Gala at the new Riverside Ice and Leisure Centre last Saturday, putting in some notable performance - the highlight being a seventh place in the final event The Squadron Relay, which involved all 10 teams.
In the group (Section 1), there was a third place in the back crawl for Evie and fourths for Harrison (back crawl), Adam and Katie (both front crawl). Tia and Willis were both fifth in the breaststroke, as were the medley relay and freestyle relay teams. The rest of the squad were Joely, Eve, George H and James B.
Evie said, "It was amazing to be part of the first team to swim in the new pool and I loved how we all did our best swim in the squadron relay."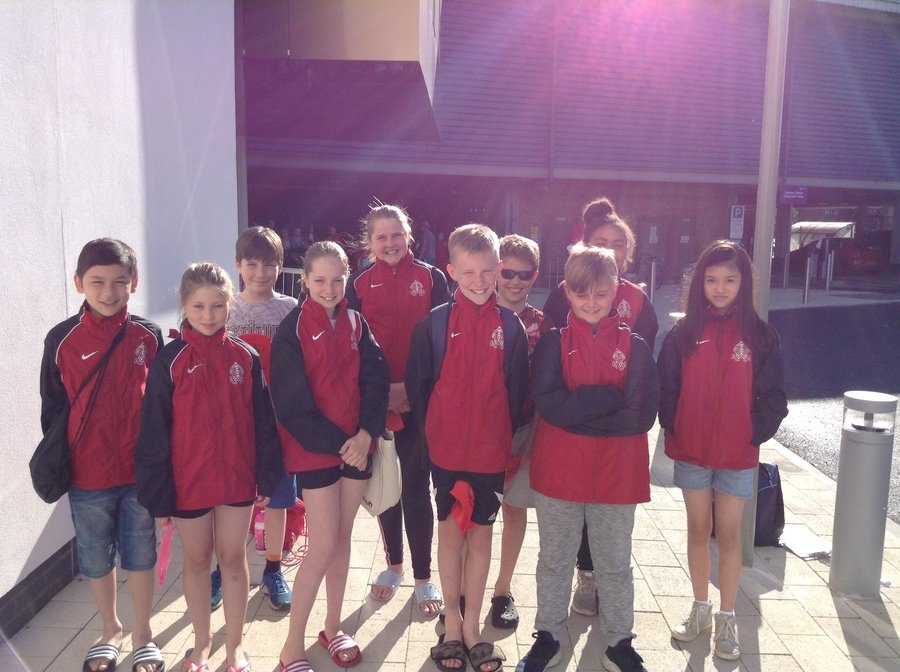 Tennis squad have smashing time at New Hall
A tennis team made up entirely of Year 5 pupils finished a superb joint-second in their group at this week's Mini Orange tournament at New Hall.
Jake, George H, Bella and Amelie only lost to New Hall A and tied with New Hal D, winning all their other matches.
Jake said, "It was very fun and it was a very hot day so was tough. The New Hall players were very good so were hard to beat."
George added, "We all tried our hardest and that's all that matters. It was very fun representing the school again."
Bella said, "I hope we get another experience like that. I love playing tennis!"